GRP Fibre Glass Flat Roofs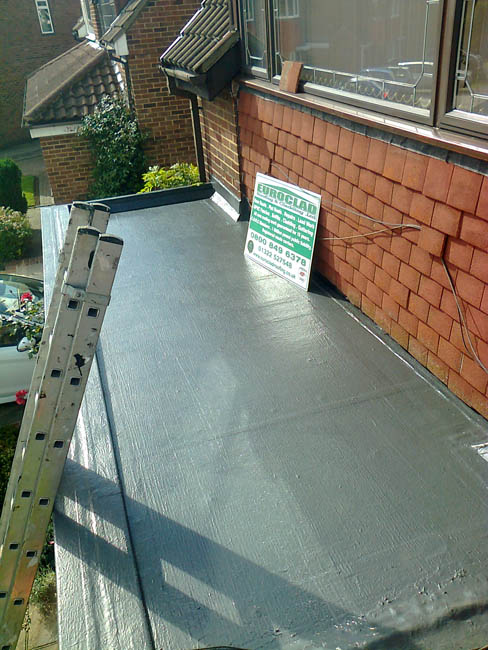 One of our roofs completed in a GRP fibreglass system
Is your house, garage or outbuilding suffering from an ageing, rotting and leaking flat roof? Then why not change all that and safeguard your home or office premises by switching over to a high-performance, stylish GRP (Glass Reinforced Plastic) fibreglass roofing systems, installed by us. Fibreglass roofs are available in a diverse array of stylish colours and textures, to complement your exterior decor. Moreover, they are maintenance-free and can last for an amazing 100 years, outliving most other roofing systems. The shape and size of your roof will not be an issue to fit a fibreglass roof, as we can easily install pipes, vents, walls and skylights within the membrane of the fibreglass roofing system, without the need to create seals or joints.
Life expectancy of over 100 years!"
A brief history of GRP
Fibreglass, or GRP (Glass Reinforced Polyester) was discovered in the late 1940's. It was quickly adopted during the 1950's and 60's for a wide range of applications where its corrosive-proof properties allied with its high strength and excellent appearance soon proved to be invaluable. Its first main application was for boat building, where it gained acceptance in the 50's and is still widely used today.
The uses for GRP have since broadened to the extent that it has now become the standard material for the construction of small craft, water tanks, building cladding panels, roof lights and of course high performance waterproof coatings. In the last ten years a rapid growth has occurred in the GRP roofing industry as more and more people realise the benefits of fibreglass.
This high quality roof could put value on your property and will enhance its looks for years to come!"
More Examples of Work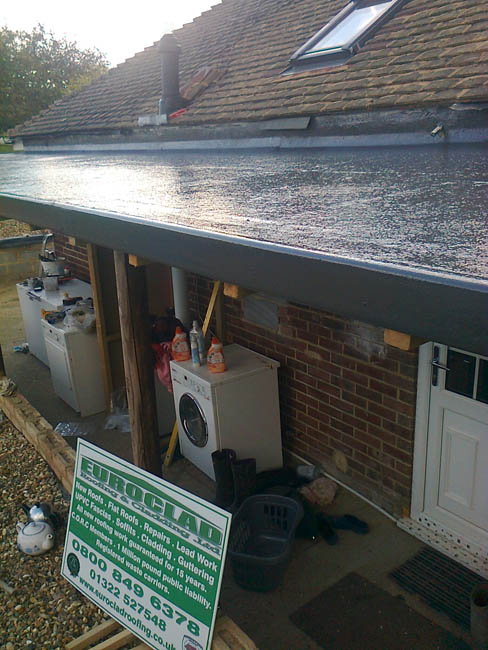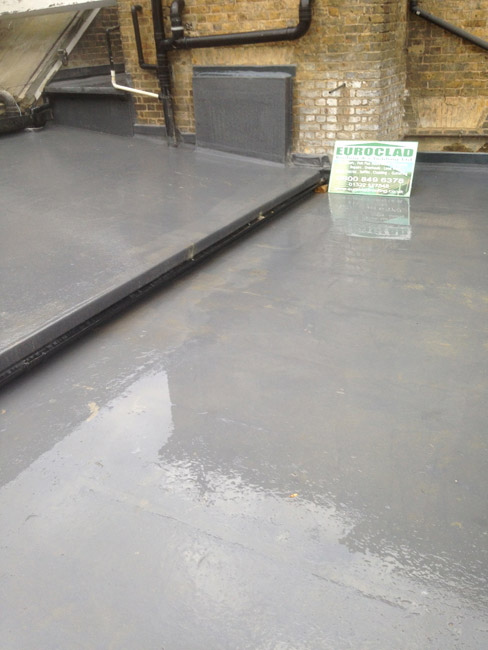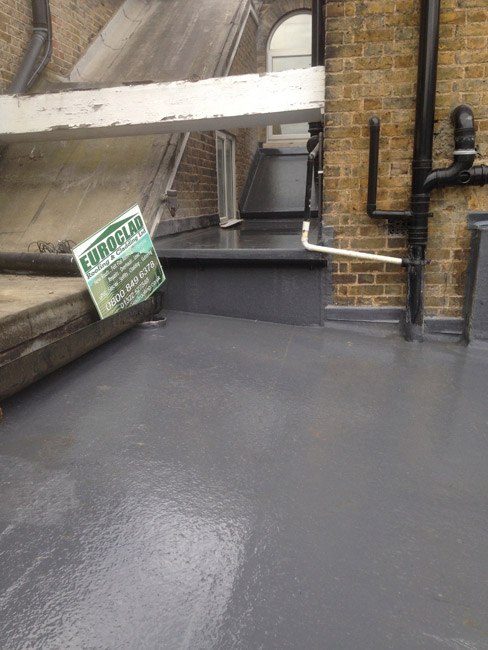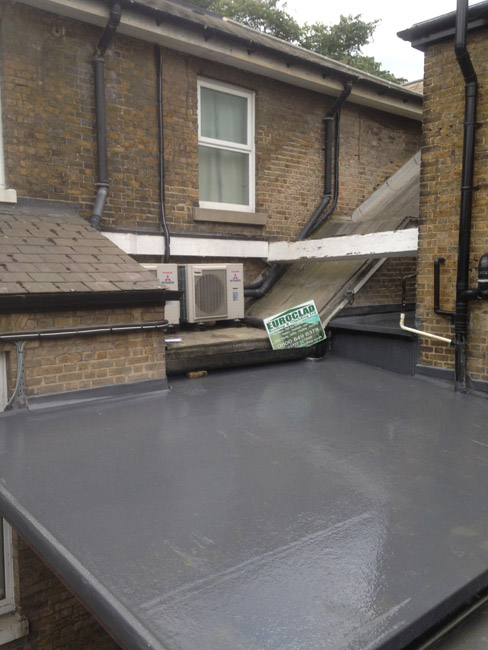 So contact us on 0800 849 6378 for a free quotation today!