Tapco slate conservatory roofs
Tapco lightweight plastic slates:
ideal for conservatory roofs.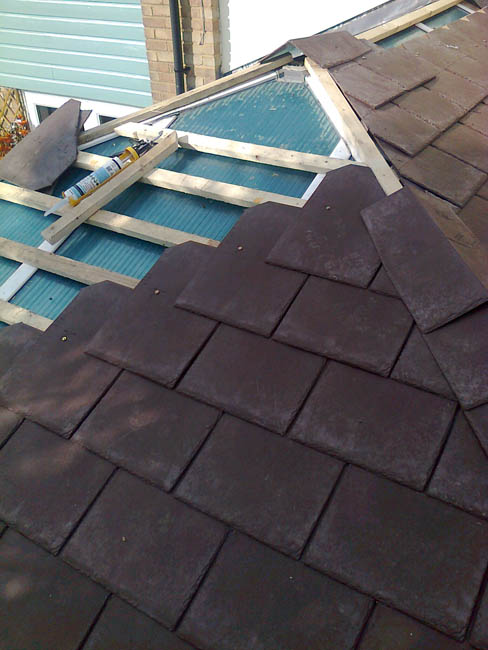 A Chesnut Brown Tapco slate roof on its way to be completed by us.
The trouble with many conservatory's is that they are too hot in the summer and too cold in the winter! The Tapco slate system means that your conservatory can re roofed leaving a conservatory that you can use all year round!
Tapco's slates are manufactured entirely from recyclable plastic and Dolomite limestone, providing a unique, natural slate-like finish to every tile.
These tiles are a fantastic alternative to traditional slate tiles. Tapco alternative to slate tiles in Pewter Grey are indisinguishable from natural slate tiles once installed. Being made from a 100% recyclable blend of resins and natural limestone, they look virtually identical to natural slate yet they won't break or shatter, and are half the weight of traditional slate (12Kg per sq metre)
Benefits at a glance:
14 degree minimum pitch (on a boarded roof)
No breakage - can be walked on
Half the weight of natural slate at 12kgs/sq. metre
Cuts very easily
No sorting, drilling or clipping required....simply nailed through the unit
Product does not curl, crack or fade....50 year Warranty
BBA certification
Ridges and hips are also nailed. No bedding. Mechanical fixing which is much more secure
Slate is slightly cambered which creates a tight fit when nailed

Tapco Slate BBA certificate (Download PDF)

Tapco Slate Product Guide (Download PDF)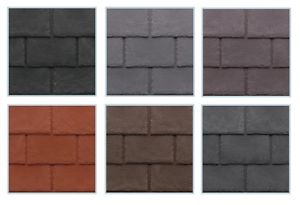 More Examples of Work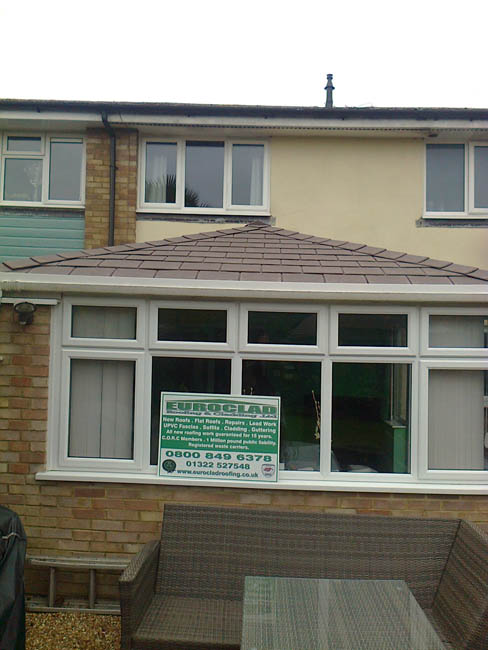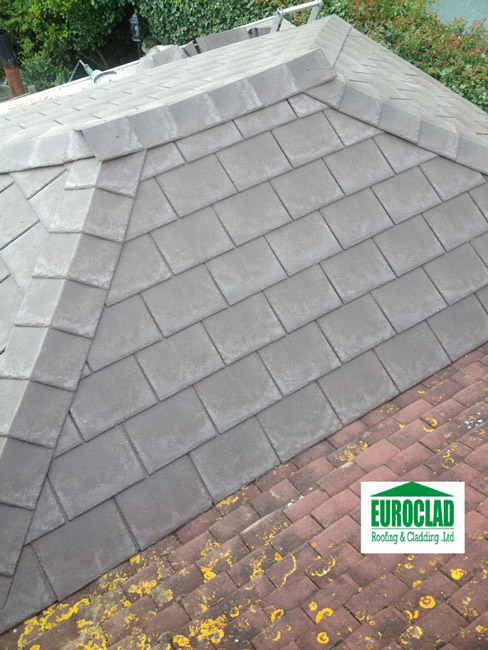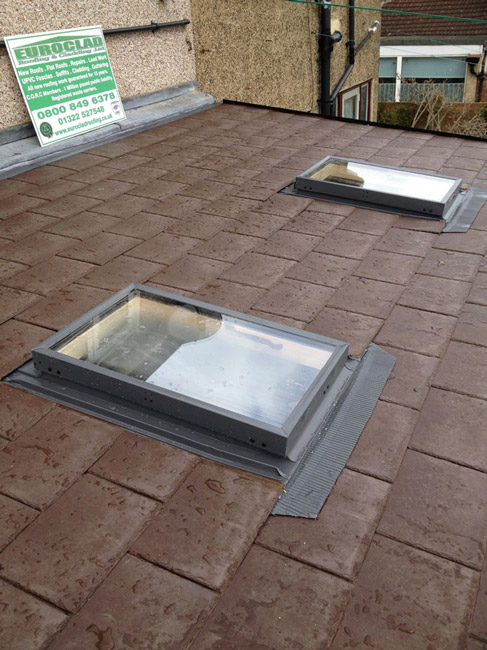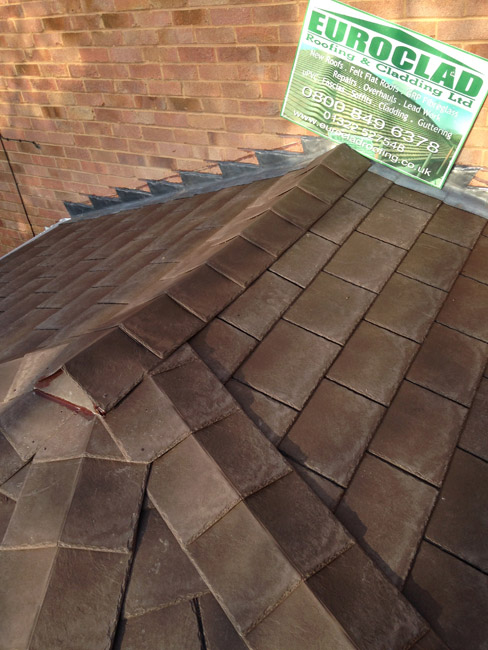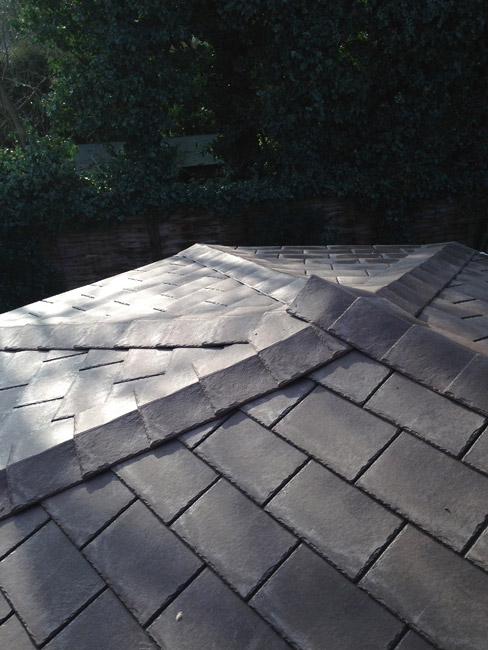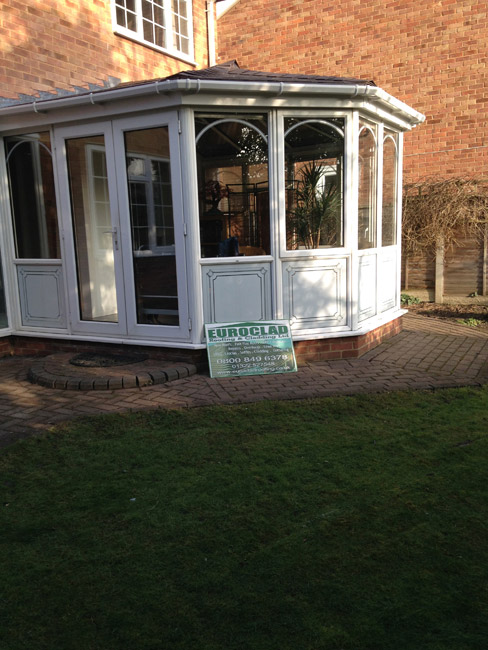 So contact us on 0800 849 6378 for a free quotation today!